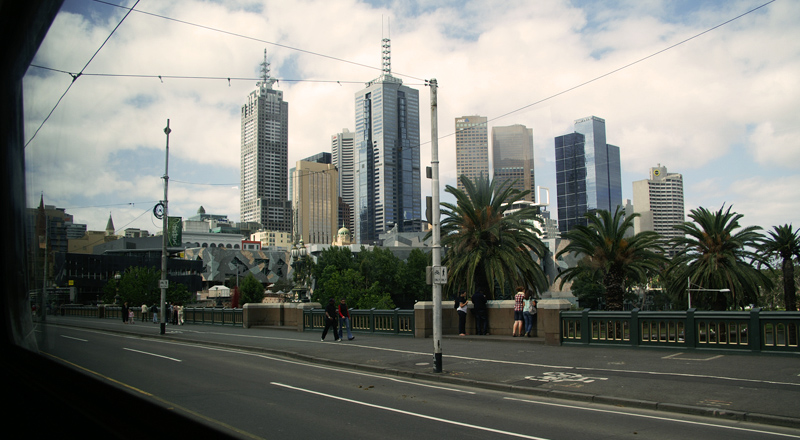 To celebrate my first 9.5 km run I did yesterday, I want to share this route with you. It leads you along the beautiful Yarra River right through the heart of Melbourne.
Melbourne, oh Melbourne! I really miss this city and cannot wait to get back some day! I never ran exactly the route you see in the picture as I lived in St Kilda and ran across Prahran to get to the Yarra River. But a few times I rode my bike along this path so I can assure you it's also a nice and flat running route!
Kings of Convenience made my perfect Yarra River running soundtrack!
[googlemaps https://maps.google.de/maps?f=q&source=s_q&hl=de&geocode=&q=Federation+Square,+Melbourne,+Victoria,+Australien&aq=0&oq=federat,+Melbourne,+Victoria,+Australien&sll=-37.812225,144.99507&sspn=0.060756,0.093899&ie=UTF8&hq=Federation+Square,+Melbourne,+Victoria,+Australien&ll=-37.817874,144.968062&spn=0.017629,0.032015&t=m&output=embed&w=425&h=350]