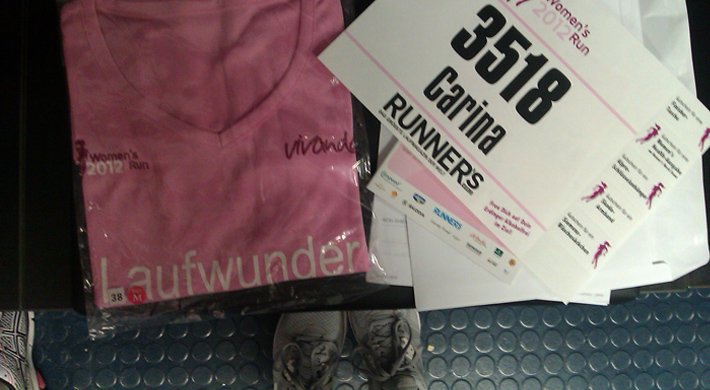 Yesterday the Runner's World Women's Run took place in Frankfurt. I was one of the 5000 Laufwunder (Running Wonder) who ran the 5 or 8km route.
Though my running partner couldn't join me as she got injured, I travelled 200 km to Frankfurt to take part in the 8km Women's Run. I really liked the atmosphere and of course the nice food after the run!
The only negative parts of the route were the noise from the deep airplanes (the airport is very near) and the way along Moerfelder Landstrasse as you run just next to busy a motor-way.
But altogether it was worth it and I'll come back next year!
And thank you for the brilliant goodies! (Though the magazines are from May ;) )
[googlemaps https://maps.google.de/maps?f=q&source=s_q&hl=de&geocode=&q=commerzbank+arena&sll=50.069471,8.645677&sspn=0.022615,0.051799&ie=UTF8&hq=commerzbank+arena&t=m&ll=50.069471,8.645677&spn=0.014324,0.032015&output=embed&w=425&h=350]