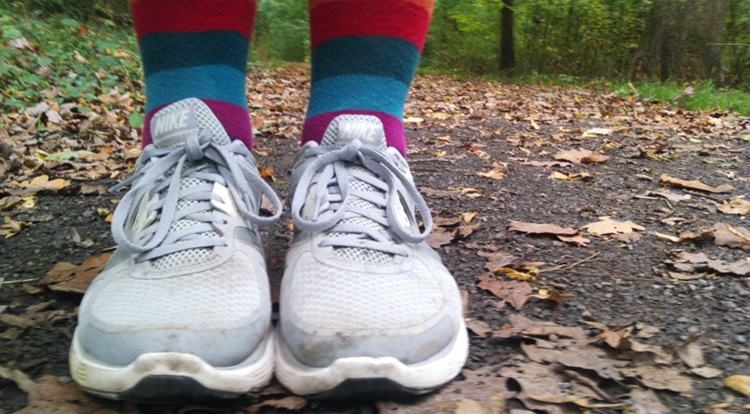 Okay, as some of you might have noticed I've been preparing myself for a while now. I've followed the plan conscientiously and finished all of my runs. Sunday will be the big day and I'm excited!
Besides the last workouts I have to organize my trip to Darmstadt (sleeping at my friend's house – hej Vali! – She will be my running companion for this race!) on Saturday and to Stuttgart back again on Sunday.
And of course I still don't know what to wear! Tried out a bottle belt for the first time today and I definitely won't wear it on Sunday. I'm gonna show you my clothing choices as soon as I've figured out what to wear.
These won't be my HM-socks but they are nice, too, aren't they?
Have a great, not too rainy week!