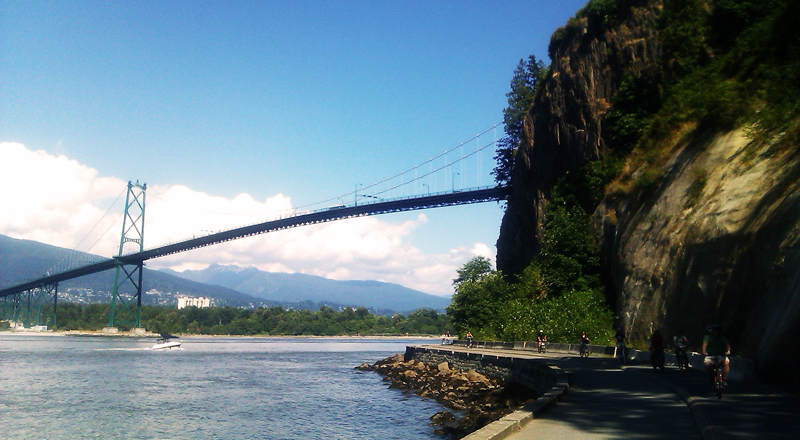 During my Western Canada roadtrip last year I spent 3 days in Vancouver. And of course I had to run the Stanley Park trail!
Whether you go biking, skating, running or walking – Stanley Park is a great place for all sorts of outdoor activities.
I started my run at Lost Lagoon where I met a friendly racoon family. Take a closer look on the north side of the lake and you can even find turtles! After I followed the route at the cliffs for a while I went into the park and got to the beautiful Beaver Lake. If you want to run 10km, just keep on running the path along the sea side but I can recommend a side trip into the park!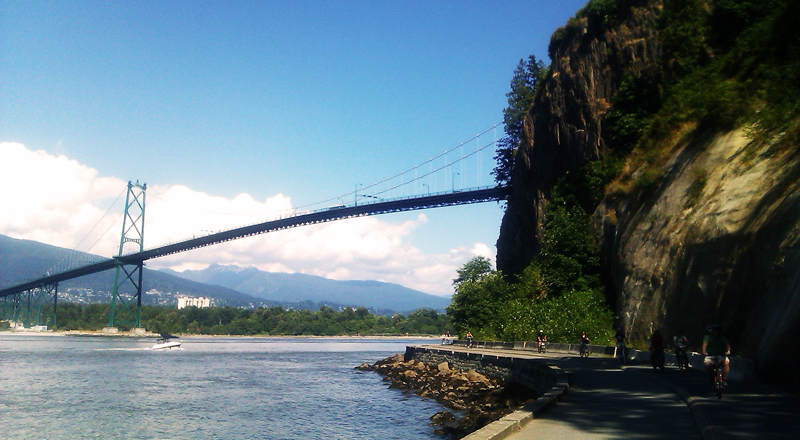 Though the outer route is quite crowded I really love this part because of its beaches and rough cliffs. The trail through the heart of the park offers you a great nature experience with heaps of squirrel encounters.
The music mixes of a good friend of mine completed the soundtrack of this running route:
And here you can find a very detailed map of Stanley Park! (click)
[googlemaps https://maps.google.de/maps?f=q&source=s_q&hl=de&geocode=&q=Stanley+Park,+Vancouver,+British+Columbia,+Kanada&aq=0&oq=stanley+park+v&sll=49.289978,-123.135452&sspn=0.092929,0.139732&ie=UTF8&hq=Stanley+Park,+Vancouver,+British+Columbia,+Kanada&ll=49.304258,-123.143792&spn=0.029102,0.06403&t=m&output=embed&w=425&h=350]