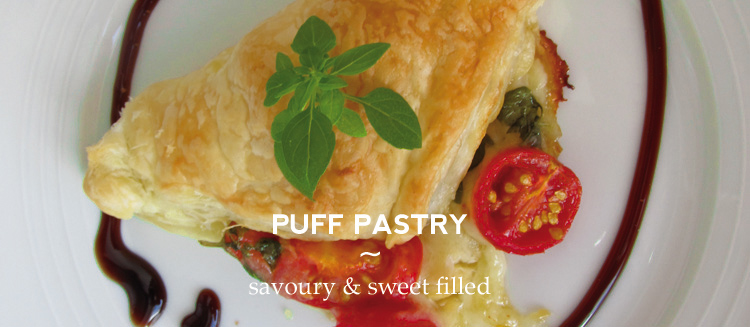 Worked out a lot and don't know how to refill your calorie deficits? Just try out this fast and easy all-round recipe with puff pastry!
Although puff pastry may not be the healthiest choice, filling it with all sorts of veggies and fruits brings healthy, unhealthy and YUM into balance!
1. Cut pastry to favoured size and preheat oven to 200°C.
2. Cut desired fillings into bite-sized pieces (I chose tomatoes, mozzarella and basil as savoury filling and plums with brown sugar for my sweet tooth) and place it onto the puff pastry rectangles.
3. This is the difficult part: Fold the puff pastry and seal it well to prevent the filling from leaking. (As you can see in the pictures it happens to me all the time though I thought I did a good job!)
4. Place filled pastry onto a baking paper on the baking sheet, put it into the oven and bake till it's golden brown (about 15-20 minutes).
5. Enjoy your meal!