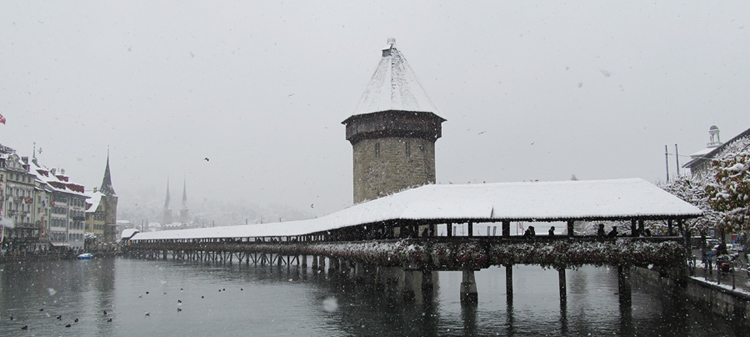 It was more of a coincidence that i bumped into Lucerne Marathon last weekend. I visited my dear friend Alica and when we stepped out of the door on Sunday we wanted to get back in right away (and keep on watching tv shows in bed!). Don't get me wrong– I like snow! But not the wet and muddy version of it.
So we were pretty surprised when we realized that the marathon took place on this very day. My fullest respect to all participants – this was definitely no walk in the park! And I bet I wasn't the only one who missed the mountains!
Besides the uncomfy weather conditions it was a lovely weekend with a long awaited reunion, swiss hot chocolate, a lot of free stuff (chocolate, cheese and smoothies!) and self made veggie burgers. Thanks, Alica! I'll be back soon!