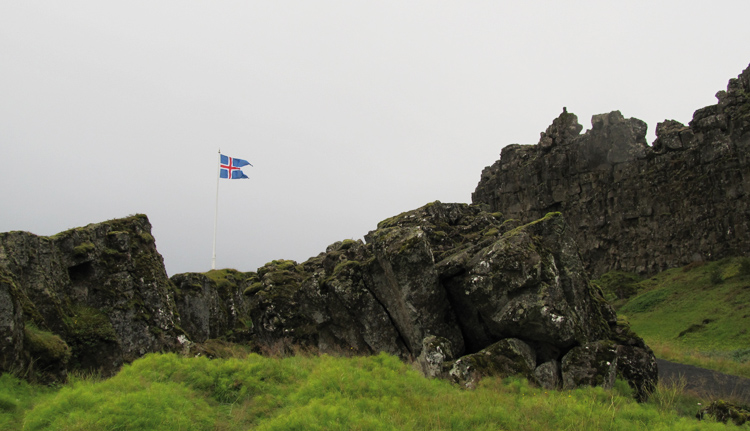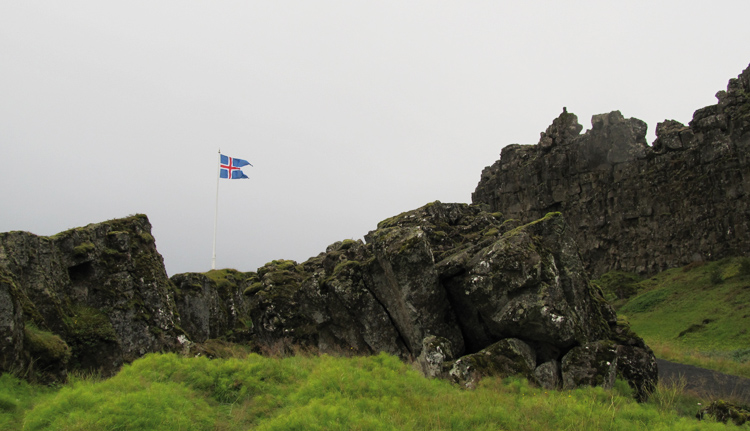 Like I promised I'm gonna start my travel report today- with heaps of pictures and tiny hints how to survive Iceland in Autumn (and a little how-to NOT shoot a geysir)!
So, let's start with day 1! Actually day 1 starts with Night 1 because our plane arrived at 00:30 am Icelandic time (2:30 am German time) at Kevlavik. Our accommodation Alex Guesthouse offered a free airport pickup, so we didn't have to worry about that. Our camping intentions disappeared on the 10 minute drive to the motel (which also provides a campsite) as it was very windy. So we spent the night in a basic room with very cosy blankets!
The next morning the guy from blue car rental (we booked in advance) brought us our car – a 4×4 Suzuki Jimney. It's a very compact four seater, so if you plan a longer trip with more than 2 people, I wouldn't recommend this car. But all in all it's a ground-solid 4 wheel drive which made our way on gravel roads and across rapid streams.
On our way into the highlands we drove along the famous Golden Circle near Reykjavik which every Iceland tourist should just know too well. As summer already seemed to have passed in Iceland the sights weren't too crowded but maybe also the rain was an issue. We stopped at the historical place Þingvellir where the first Parliament was established in 930, just a few years after the first settlers arrived. The cracks in the landscape are signs of the continental drift between the North-American and the Eurasian Plates on which Iceland floats.
The route lead us to another geological phenomenon – The Great Geysir and Strokkur. Though it was raining I tried to get a picture of an erupting Geysir and well, it didn't work out that well… So for your next Iceland trip – here's how you shouldn't shoot a geysir:
1. Don't stand to close.
2. Don't switch off your camera after 4 minutes, I promise you it will erupt shortly after!
3. Don't you switch it off after 8 minutes!
4. And neither later – just wait.
5. Turn off Auto-Focus and use the manual, otherwise your result will look like mine: all blurred out.
6. If it's possible (I know it's hard in Iceland) try to take the picture on a sunny day.
A ten minute drive away from the Geysirs you will find the overwhelming waterfall Gulfoss. When we arrived it was raining cats and dogs and my poor 3 euro DM umbrella broke in half due to the wind. I really recommend a rain poncho if you should come to Iceland in autumn or spring because this is the only way to survive an Iceland wind and rain attack. I know it's not too fashionable but when I stood at the observation deck near the waterfall, wet to the skin, I wished for nothing more than one of these.
This was heaps of text and images but the first day hasn't finished yet! I will split several days into two parts, so the posts don't get too crowded.
I hope you had fun with the first report and you will come back to see what happened next!
∼
Day 1, Part 2 – Hot springs on the moon
Day 2 – Colour attack!
Day 3 – Waterfalls in the North-East
Day 4 – The Day I preferred a cracker to a cookie
Day 5 – Wet again but hej, two rainbows!
Day 6 – Hello rain again
Day 7 – Welcome to the capital: Reykjavik
Day 8 – The last Day in Iceland