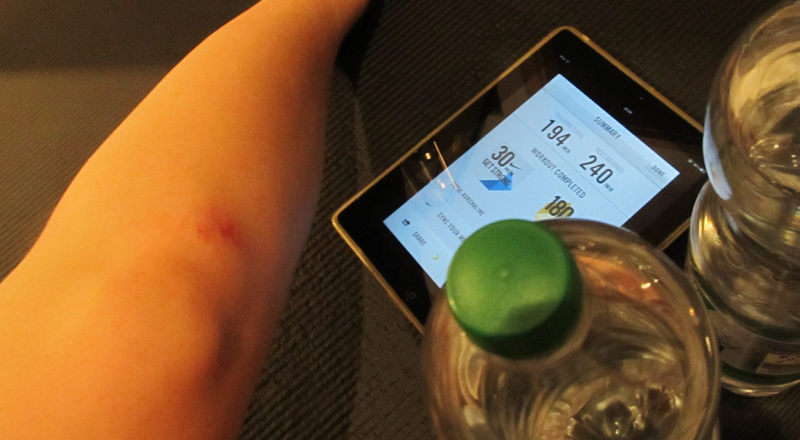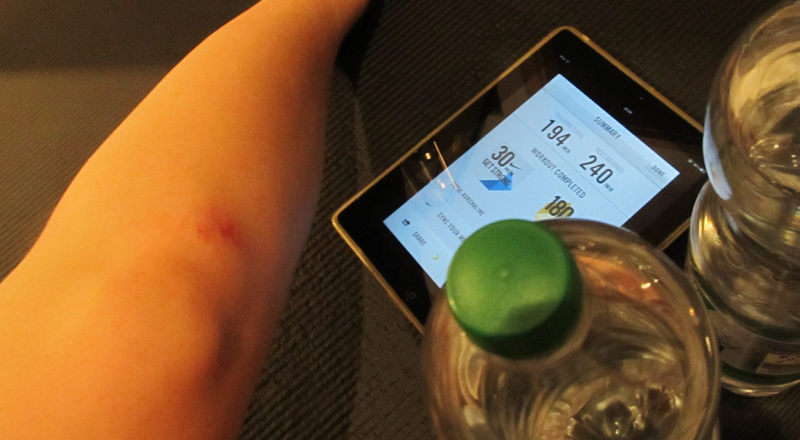 When I began to work about a year ago I also started doing serious workouts. Unfortunately I had to figure out that there was no worse timing. There had been so much time during my studies and now, with a 40-hour week, the days, weeks, even the months suddenly became so short! I asked myself what to do if I don't want to cut back or even increase my workouts.
The answer for me is: combine!
I started to combine something useful (my training) with something useful (getting home or meeting friends). Yesterday I didn't take the train but ran half of my way back home through the fields, for expamle. My colleagues may now think I'm crazy but when I came home I was relieved that I finished my workout for the day and even saved time (as I usually try to sneak out of running right after I get home and start my run later than I originally wanted). So here's a picture of my run yesterday, right after I stumbled upon a hole. Next time I try to stay on the tarred paths.
So day 2 draws to a close and I just finished my NTC 30-minute workout in my home studio that you can see below. I should exchange the bottles with heavier and handier weights soon.
Have a good night!