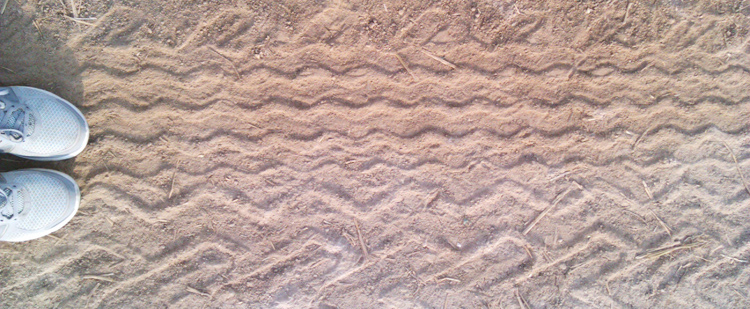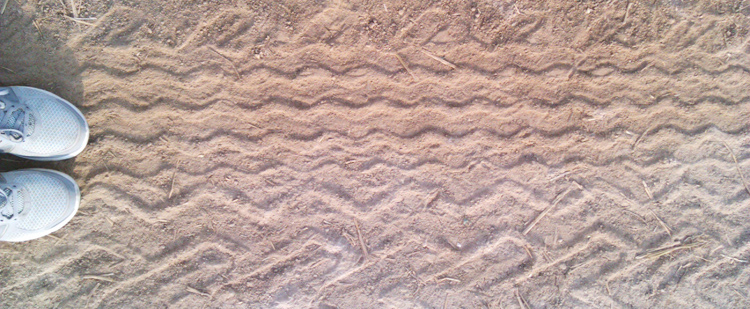 Before I start bombarding you with loads of Iceland pictures I want to keep you up-to-date with my half marathon prep for this week. Today I ran through the fields and wondered where my lovely, shady corn went.
After 1.5 weeks with no real workout (we "merely" went hiking) I'm back on track today and started with a 6 km run right after work. In my absence the farmers were busy and gathered the corn from the fields. I bet they didn't think about all the runners who save themselves from the sun in the high, shadowy corn! As long as the temperatures don't feel like autumn, they should be merciful and give us runners a chance to survive the field without a sunburn.
//////// Week 8
Monday –  6 km run  + + + done + + +
Tuesday – 30 minutes coordination + stabilization exercises  Day Off

Wednesday – 5 km tempo run + 30 minutes yoga + + + done + + +

Thursday –  90 minutes dance class + + + done + + +
Friday –  60 minutes dance class + + + done + + +

Saturday – 8 km tempo run + 30 minutes biking or swimming Day off

Sunday –  Day Off  10 km run + 35 minutes biking
Now heading for a certain time (round about 2:15 h for the half marathon), I switched the training plan to this one from joggen-online.de (in German) which includes more tempo runs (I bet I'm gonna regret it soon!). I'm really looking forward to this week, especially because my dancing class starts again after the summer break!