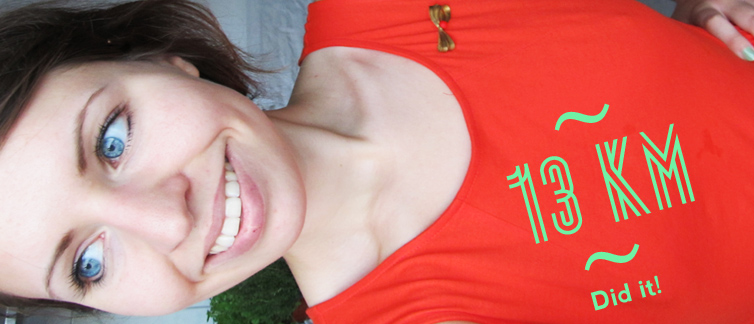 Though yesterday's weather wasn't very steady and I was tired and hungry and and and… I kicked my ass, so now I can happily announce that I managed to run 13 km !
… Well let's say, something between 12 and 13 km because the last kilometre was too steep for me to run, so I preferred walking. But however – I managed to run half the half marathon distance at half way of my preparation time !
So today I spend my hard-earned Day Off with cleaning and doing the laundry (all the stuff you don't have time for during the week because of running and working out!) and thinking about a packing list for my trip to Iceland which starts on Thursday.
But I'll come back to this next week – First let's see which nutritional support helped me on my way to (almost) 13 km this week: