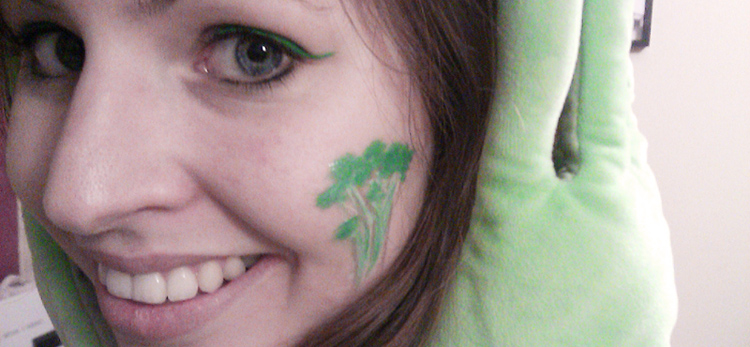 This is a very personal post because it's about my secret running goals. Some day (maybe next year?) I want to finish a (half or full?) marathon (best: NYC, alternative: Gutenberg) as a broccoli.
It's been my favourite carnival costume for years now and it demonstrates what running means to me: it's simply fun (and healthy)!
I don't take it too serious and I don't care too much about the time. To me it's all about doing and finishing it!
I think this spot makes a good point:
[youtube http://www.youtube.com/watch?v=hzSeGY2StMw]
And if you see a broccoli on your next race… it could be me!