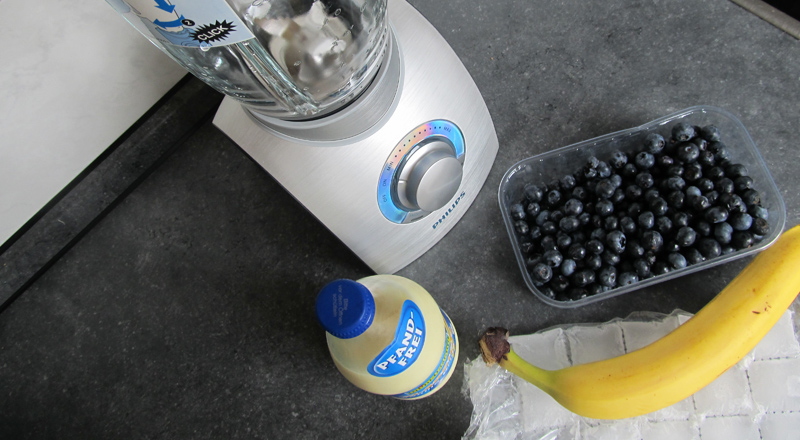 Finally my long-awaited blender arrived and I couldn't wait to use it for the first time. See how it worked out!
I wasn't sure if I should invest my money in another kitchenware. I bet everyone can tell stories about desperately needed waffle irons, sandwich and ice cream makers which get lost in a cupboard after the second or maybe third use. This time it will be different! This I promised myself and my wallet! But let's see how my blending routines and skills will develop over the next few weeks. At least it doesn't fit in any of my cupboards so it should remember me to use it by its mere presence.
Let's have a look at my new kitchen toy- it the Philips HR2094/00 blender which has excellent reviews on amazon and is not too expensive at 89 €. It took a while to unpack it but my first impression was a robust, well designed tool.
The second step of course was to put it through its paces. Therefore i grabbed some ice cubes (my old blender didn't survive my last ice cube test), vanilla milk, a few blueberries and a banana and mixed it for about 2 minutes.
The result convinced me – as the blender survived my ice cube attack, the purchase has paid off! The ice-blended-smoothie-season has begun!
Say good bye to my old blender which has done a great job for last few years: